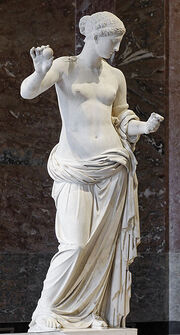 Paganism
(from the Latin word "paganus", meaning "
country dweler
") is an umbrella term covering native, polythesitc or non-theistic religious traditions.
In other ways, paganism is used to describe religions that are non-Abrahamic (Christianity, Judaism, Islam, etc). In many ancient Abrahamic texts and scriptures, paganism is refered to as "heretic". In modern times, paganism has had a resurrection spiritual tradition known as Neo-paganism ("neo" coming from the Greek prefix, meaning "new"). Neo-paganism, also known as Contemporary Paganism, is a more earth-based religion with many sub-traditions that practice magic. Some of these traditions are Wicca, Shamanism, Baltic Paganism, Goddess worship among many others.
Etymology
Pagan
The term pagan is from the Latin paganus, an adjective originally meaning "rural", "rustic", or "of the country." As a noun, paganus was used to mean "country dweller, villager."
Heathen
Heathen is from Old English hæðen "not Christian or Jewish" (c.f. Old Norse heiðinn). Historically, the term was probably influenced by Gothic haiþi "dwelling on the heath", appearing as haiþno in Ulfilas' bible as "gentile woman" (translating the Hellene in Mark 7:26). This translation was probably influenced by Latin paganus, "country dweller", or it was chosen because of its similarity to the Greek ἐθνικός ethnikos, "gentile". It has even been suggested that Gothic haiþi is not related to "heath" at all, but rather a loan from Armenian hethanos, itself loaned from Greek ἔθνος ethnos.